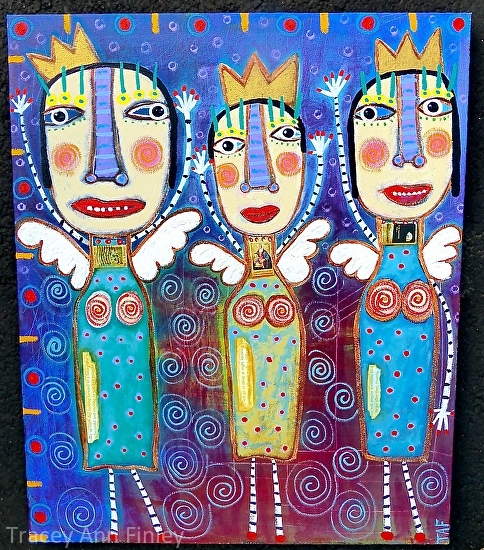 Merry Christmas & Happy 2015 To All!
I just want to thank all of my amazing collectors for your support and encouragement throughout the years. I will be shutting down the studio on December 18, 2014. If there is a painting that you would like to purchase for this year, please contact me prior to that date. I will be spending time with my family and friends and will be back early January. Have a blessed and happy holiday.
Peace and Love,
Tracey Ann
Painting of the Month:
"WHO WANTS TO BE ANGEL QUEEN FOR A DAY?"
Special December Price of $465 w FREE continental USA shipping!
Sign up for my FREE Newsletter and be one of the first to view my new paintings!
http://traceyannfinley.com/email-newsletter